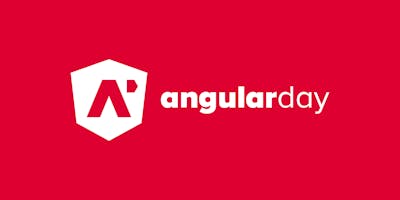 angularday is the first International conference about Google's frontend framework in Italy - 4th edition! 
Conference day: Friday 12th June 2020 - Verona [CFP OPEN!]Course day: Thursday 11th June 2020 [TBA]
THE CONFERENCEFriday 12th June
CFP IS OPEN! 
angularday is aimed at developers and technical manager. The conference is in English language with speakers and attendees from all over the world. Attending each year, you can stay up-to-date with Angular and its companion technologies development, find new partners and meet new potential colleagues. Topics will cover dev methodologies, best practices, success cases, code quality, data architecture, modularization, performances and much more.
We have a scholarship program and discounted tickets for students. If you're interested contact us.
THE COURSEThursday 11th June
To be announced. Tickets for the course are sold separately from the conference. 
angularday is organized by GrUSP (creators of events like jsDay and phpDay). 
Browse past editions: 2019 | 2018 | 2017 Videos from the past editions are available on Vimeo and YouTube 
Please note that
tickets are not refundable
tickets for the course are sold separately from the conference.