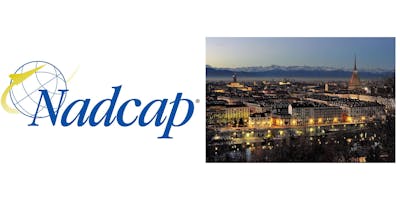 This symposium is being organized free of charge as an opportunity to gain technical information/knowledge to better prepare for a Nadcap audit. 
The specific technical focus in Turin will be Chemical Processing and Heat Treating. Following a general introduction about Nadcap, the following will be presented:

Chemical Processing: Nigel Cook, Lead Staff Engineer for Chemical Processing, will present recommendations for audit preparation, a review of the top ten NCR's, conducting the onsite audit and NCR response guidelines. The presentation will also include a review of available resources including contacts.

Heat Treating: Jerry Aston, Program Manager for Heat Treating, will give a presentation which includes a general overview for preparing for a Nadcap Heat Treating audit. Included will be a review of the Top Ten HT NCRs and a review of the Heat Treat core (AC7102) and Pyrometry (AC7102/8) checklists.

In addition, we anticipate Subscriber Prime representatives to attend this symposium to present their perspectives on Nadcap. A local Supplier has also been invited to share details of their Nadcap experiences, from a "lessons learned" perspective.
Please feel free to contact Adrien Boespflug if you have any questions regarding the Nadcap symposium in Turin. Contact Adrien Boespflug