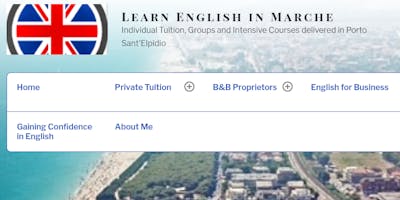 This 2-day course is for people who have some experience of English that want to improve confidence and vocabulary; maybe for business, for university preparation or to refresh everything you have learnt in the past. The course is divided into 4 sessions (10am-1pm and 2pm-5pm each day) and will focus on:
Session 1: Socialising. Keeping the conversation going, finding out about people's interests, talking about your hobbies.
Session 2: Using Tenses Confidently. Conversation in different tenses including past/present/future continuous.
Session 3: increasing Vocabulary: More verbs, phrasal verbs, direct/indirect speech.
Session 4: Developing Confidence: Word substitution, pronunciation, sounding ''English" in conversation delivery.
Course limited to 10 people to ensure maximum benefit.
B&B accommodation can be added at €50/night.