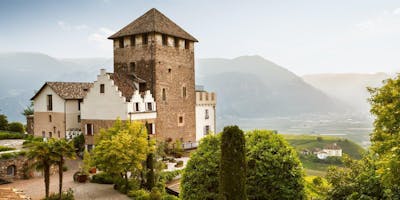 In 2020, the Chemistry Development Kit (CDK) will celebrate its 20th year of existence. 
We would be delighted to celebrate this occasion with friends and colleagues from other open source projects in cheminformatics and we invite you to join us from 11. - 15. May 2020 at Schloss Korb, beautifully located in the Tyrolean mountains close to Bolzano. We will start on Monday evening, which gives you time to travel to Schloss Korb (https://www.schloss-hotel-korb.com/) at the start of the week. The symposium will end with breakfast on Friday morning. We will fill the remaining time with talks, hackathons, discussions, hiking and fun. 
Details of the workshop
The scientific program will take place over three days and will start at 9.00 on Tuesday 12th and end at ca. 18.30 on the 14th. You should plan to arrive on the 11th and depart on the morning of the 15th. The workshop, lunches and dinners will take place at Hotel Schloss Korb. The language of the workshop is English.
Registration and Accommodation
35 hotel rooms have been pre-reserved with Hotel Schloss Korb until the beginning of November 2019. 
Please book your accommodation directly with the hotel (https://www.schloss-hotel-korb.com/). Please mention the CDK 20y event when you book. 
Participants are responsible for settling their hotel bills directly with the hotel on departure. The full board at the hotel covers from dinner on the 11th to breakfast on the 15th, includes all coffee breaks, the social events, and costs about €600. Extras, such as drinks, telephone etc. are not included in the price.
Travel
Arrival by bus
Flixbus takes you to Bolzano at a reasonable price.Südtirolbus chauffeurs you from the airports Munich, Innsbruck, Verona, Bergamo, Milan Malpensa to the holiday region South Tyrol.
Arrival by train
Travel to the train station Bozen/Bolzano. Take a taxi to the hotel.Arrival by plane
The nearest airports are Bolzano, Innsbruck, Verona, Bergamo, Milan, Venice, Treviso and Munich.
We will aim to help participants organise transportation from the nearest airport or train stations to the hotel by providing a message board for taxi sharing.
Social Programme
Monday 11th, 19.00  Informal reception before dinner.
Wednesday 15th, 14.30  Excursion by foot to Castle Hoch Eppan, with an afternoon 17.30 snack provided at Castle Boymont. Please ensure that you have appropriate footwear.
Scientific Programme
TBA