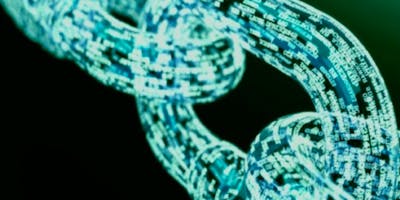 Training Blockchain Developer
The course will be divided into different modules that will examine every single aspect linked to the Blockchain world, from its genesis to the technical aspects, so as to reach the heart of the architecture of this futuristic technology.
Principal goals of this course:
Learn what Blockchain is
Be able to conduct intelligent high-level conversations with technically-focused Blockchain engineers and developers
Be able to start translating business and functional requirements to technical designs
Learn to identify the resources needed for a Blockchain solution development project
Who Should Attend?
Top-Level Management
Business Decision Makers
Business Analysts
Technical Solutions Architects
Developers and technical engineers
Sales, Marketing, and Branding professionals
YOU!!!
What Will I Learn?
Be able to intelligently answer the following:
What is Blockchain?
Learn the major concepts of Blockchain
How does Blockchain work?
Learn the specifics of how Blockchain works
How is Blockchain different from what we have today?
Blockchain
Hystorical overview
Benefits of Blockchain Suystem
Blockchain with Hyperledger Fabric
Hyperledger Fabric 1.0 to 1.4 – Evolutions
Use of channels
Learn how Blockchain compliments and contrasts conventional technology
Characteristics of Blockchain:
The course will be divided into different modules that will examine every single aspect linked to the Blockchain world, from its genesis to the technical aspects, so as to reach the heart of the architecture of this futuristic technology.
The history of the Blockchain
In this part we will consider and study all the basic components of the blockchain.
Benefits of the Blockchain
The Blockchain is a buzz word now become fashionable. But what are the real benefits? What is it really for? In this module, all the potentials of this technology will be explored, from safety to a quality guarantee to the benefits of drastic cost reduction.
Blockchain: the world of the public and that of the private
The world of the blockchain is divided into two macro-categories: the public, that is the technology for everyone, mostly based on Bitcoin or Ethereum, and the private, in which large entities such as Hyperledger control the transactions of the Blockchain. But what is the real difference? What are the advantages and disadvantages between the two modes? In this match in the ring you will see the public vs. the private clash.
In the end we will study the build your first network (BYFN) scenario provisions a sample Hyperledger Fabric network consisting of two organizations, each maintaining two peer nodes, and a "solo" ordering service.
Specifically, we will analyze and consider:
o Creation of organizations with 2 peers
o Analysis of the yaml configuration files
o Channel creation and peer join
o Installation and configuration of the chaincode
o Analysis of the chaincode in node and Go-Lang
o Invocation of the chaincode and communication between peers
Implementation of a Letter of Credit project in Cloud
In conclusion we will define and explain our work on Letter of Credit, focusing on:
Implementation of the project
Component analysis
Analysis of the chaincode
Writing and reading functions on Ledger